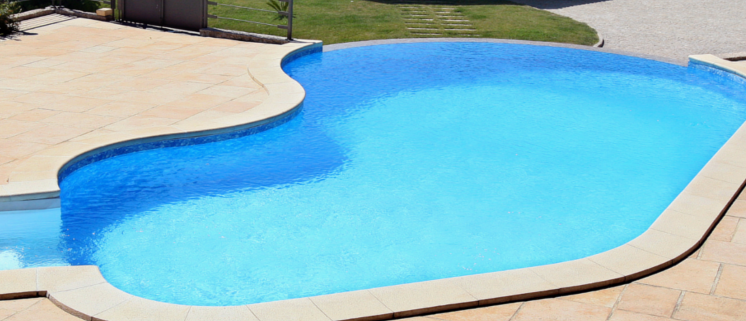 If you are thinking "I should Buy a Swimming Pool!", you should know that it is a serious act. And you will need to make a thorough study of all different variables. The process of unraveling all the information found throughout this study, especially what you will find online on this subject, can be overwhelming. Therefore, we decided to gather with our technical teams to reduce this phase of research to only 3 questions. Let´s see them:
1 – WHEN should I start collecting information?
There are several factors that should be considered before buying a pool. The type and size of the pool, where it will be installed, which type of coating to choose, which color is best suited to the environment, what type of surrounding pavements, equipment resistance, and materials, etc. You will find that these doubts are natural. When you begin to think about a swimming pool, our advice is simple: clarify all these issues with professional, suitable and highly qualified companies.
And the best time for you to gather information is undoubtedly now or early winter. Because:
You will have more time to gather all the data and bring to your family or friend evaluation,
Because it is the lowest season in relation to the high demand season. Therefore it is ideal for you to request budgets,
Because it is a quieter phase, you can put your bargaining power into practice.
2 – WHO should I ask for this information?
The pool market has been known in the past years the be able to expand the sector with there innovative systems. In this way, these sector companies professionalized their services even more. One of the aspects that deserved greater maturity is the commitment to customer service. In this way, we advise you to keep abreast of some essential points to know to whom you should ask for information:
The company should be always present whenever you request its help for clarification, problem-solving or equipment maintenance,

Choose companies that cultivate professional excellence. Companies that know a lot about the equipment they propose to install or recommend,

If possible, find out how the entire business relationship went with some other person,

Whenever possible, visit this sector fairs and see who are the companies that present themselves in these type of events,

Do not be afraid to ask. A good clarification only demonstrates the interest and knowledge of the professional who cares to clarify you it in the best way.
Take some time and care to evaluate and weigh some of these issues. Pay attention to some details that will make all the difference when you use the services of the company of your choice.
3 – WHEN should I install my pool?
Installing a pool can be a chore accomplished any time of the year. However, and strange though the best time to do it is undoubtedly the winter. Thus, scheduling the pool installation can be done:
at a time when demand is lower. Because the pool installation organization can be done in much less time, due to the greater availability of men labor,

when you have more time to analyze and include other elements that embellish the pool, such as the surroundings and pool accessories, lighting, spa area, so that everything is done until the summer arrives,

the rain could be a hindrance. But the weather forecasts are getting more accurate and the room for maneuver for the installation is much higher at this time.
Remember that buying a pool does always depend on the final price. The quality – assistance – price ratio should be also important. A swimming pool needs your permanent attention, so the maintenance cannot be neglected, because problems can arise at any time.
If you are thinking about getting a pool, do not leave this task for late spring! Avoid starting about asking for a budget, evaluating and analyzing all information only when the days start to get warmer. Do it know!
https://www.rppiscinas.com/en/wp-content/uploads/2018/04/piscinasentra.png
575
746
rpp
http://www.rppiscinas.com/en/wp-content/uploads/2018/02/logos-en.png
rpp
2018-04-18 16:05:53
2018-04-18 16:05:53
3 Questions to Ask Before You Buy a Swimming Pool