SOLEO POOL MAINTENANCE
A range of pool maintenance products

The maintenance of swimming pools through the SOLEO product line had been carefully selected. With these products, you can obtain a high-quality maintenance for the swimming pool water. The SOLEO pool maintenance products range has been manufactured using the best components. It can effectively solve water quality problems while allowing significant savings when compared with other brands.
– Economic and effective;
– Specially developed for swimming pools;
– Not aggressive to coatings;
– They do not contain copper sulfate.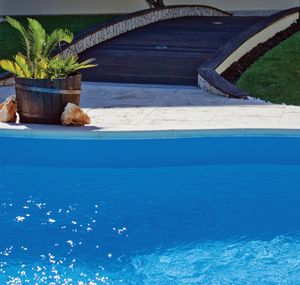 MAINTENANCE OF SWIMMING POOLS – SOLEO PRODUCTS

The SOLEO pool maintenance products range offer above-average performance regardless of the type of coating.
Whether in liner, fiber or glass mosaic tile coating, SOLEO pool maintenance products will guarantee excellent performance.
With the experience and leadership in the market for more than two decades, RP INDUSTRIES has designed its SOLEO pool maintenance products.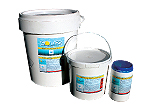 Multifunction 5 in 1
With only one product, allows you a complete treatment for swimming pool maintenance.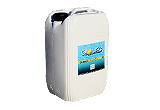 Liquid Chlorine
Designed specifically for use in automatic treatment equipment.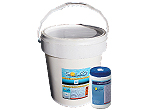 Slow Chlorine
A product specially developed for pools with constant chlorination does not change pH values.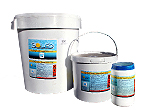 Cloro Choc (pastilhas)
Produto em pastilhas para desinfeção e manutenção de piscinas. Permite obter uma água pura e cristalina.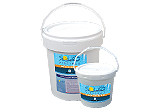 Fast Chlorine (granular)
Developed for use exclusively in concrete pools allows quick chlorination of the pool.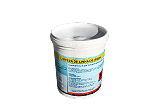 Water line cleaning
Product developed to eliminate grease and dirt on the walls of the pool near the water line.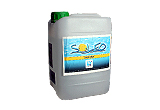 Green Water Recovery
Designed to eliminate algae and bacteria, it is a powerful disinfectant for pool maintenance.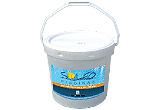 Brome
For application in hot water pools. Because of this heat are more subject to the rise of the pH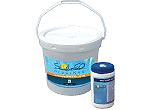 Active Oxygen
Developed for the disinfection and maintenance of private pools. This product does not cause a pH change.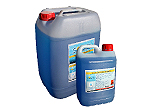 Concentrated Algaecid
Liquid product developed to disinfect water by causing the destruction of algae and microorganisms.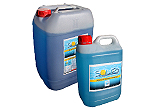 Algaecide Brightness
Liquid disinfectant with luster developed to avoid the development of algae in the pool water.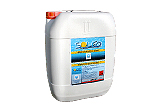 Liquid pH Minus
A liquid product specially developed to lower the pH of the water whenever it is higher than 7.6.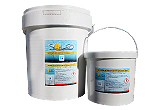 Powder pH Minus
Powder product developed to decrease the pH of pool water when it is above 7.6.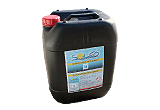 Liquid pH Plus
Liquid product developed to increase the pH of the water whenever it is less than 7.2.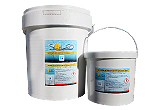 Powder pH Plus
Powder product developed to increase the pH of the pool water when it is below 7.2.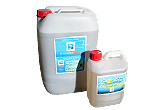 Liquid Flocculent
Developed to accelerate the suspended matter so that it becomes heavier and deposits on the bottom.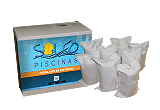 Flocculant cartridge
Cartridge product to accelerate the suspended matter, allowing it to become heavier and settle to the bottom.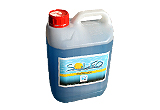 Winter Cleaner
Developed to hibernate pools, especially during winter time.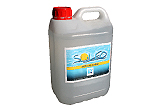 Anti-calcareous
Liquid product to provide resistance to halogens and avoid encrustations in pipes and filters.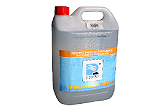 Algaecide Bactericide
A product specially developed for the disinfection and cleaning of spas, showers, solariums or beach areas.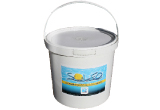 Alkalinity Increaser
To increase alkalinity and adjust optimization levels 125-150 ppm (CO3Ca).
Clarifier Flovil
A product specially designed to optimize the quality of flint, cartridge or diatomite filters up to 5 microns.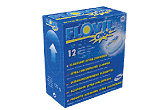 Flovil Choc
Ultra concentrated clarifying product specially developed for all types of water treatments.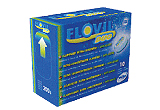 Flovil Duo
A flocculant product for the prevention of algae formation with ability to act in a few hours, painless and comfortable.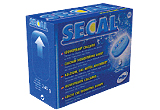 Flovil Secal
Developed to prevent limescale deposits on the bottom and walls of the pool and obstruction of the filters.
Welbag
Pre-filter for skimmer basket designed to reduce maintenance and saturation of all types of filters.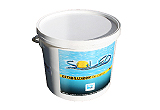 Chlorine Stabilizer
Designed to enhance and prolong the chlorine disinfection action to maximize your performance.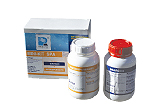 Mini kit Spa
An effective quick-acting disinfectant product for the maintenance of your spa or hot tub water
Wasp Repellent
Designed to keep insects and wasps away. With lemon scent, this product acts without killing the insects.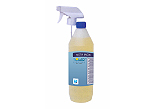 Neta Inox
Dispersing and deoxidizing product without foam for the cleaning of stainless steel accessories (stairs, showers).