STEEL SOLEO POOL´S KIT,
THE TECHNOLOGY THAT MAKES IT POSSIBLE.
It is a pool made of steel that uses a state-of-the-art technology. Whatever the configuration and nature of the terrain: flat, concave, with steep inclination, terraces it is always possible to install an exterior or interior SOLEO swimming pool. This can be installed in above ground, half in-ground, in building rooftops or in lakes.
The SOLEO wide range allows you to find the right pool.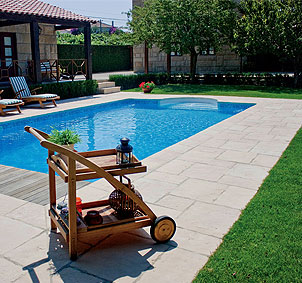 Swimming pools in the most resistant steel kit on the market.
Innovative and unique, SOLEO pool´s kit features superior strength and durability than conventional pool construction techniques.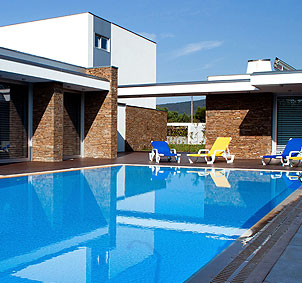 The incomparable beauty of a reflecting pool.
It has an exclusive system, developed and patented by RP INDUSTRIES that allows making accessible to all, the construction of a swimming pool in Finnish gutter.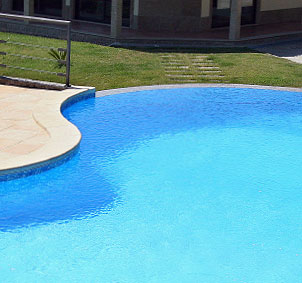 An infinity pool, overlooking the infinite.
When adopting all SOLEO´s technology, the SOLEO INFINITY range of swimming pools offers amazing aesthetic results, resulting in a true work of art.
THE WORLD CHANGES, AND SO SWIMMING POOLS…
As with everything else in life, pool construction techniques have also evolved. Nowadays, the dream is within our reach much faster, more economical and less complicated. The SOLEO pool´s kit combines the strength of panels of steel and the robustness of the concrete to the elasticity and tightness of the liner. Resistant to seismic activity and soil movements, SOLEO pool´s kit use state-of-the-art technology that allows simple and robust construction.